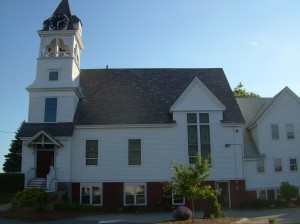 4 Crystal Ave
Derry, NH 03038
(603) 432-3482
Click here for directions.
Our Office Manager, Debbie Anderson, is in the office every weekday, Monday-Friday, from 8am until noon.
Do you have a question for the First Baptist Church? Are there Bible passages, or any social or ethical issues that you are curious or concerned about? Let us know. Maybe your question will turn into a sermon topic!
Feel free to contact us by phone or fill out the form below.